Powerful Land Trust Websites
Powerful Land Trust Websites: How to Make Your Website a Powerful Marketing & Fundraising Tool
Do you want more potential donors, volunteers, and members for your land trust? Your website is your biggest asset for engaging more constituents (and often, the most under-used!). A well-designed website will connect, guide and convert your visitors to take action.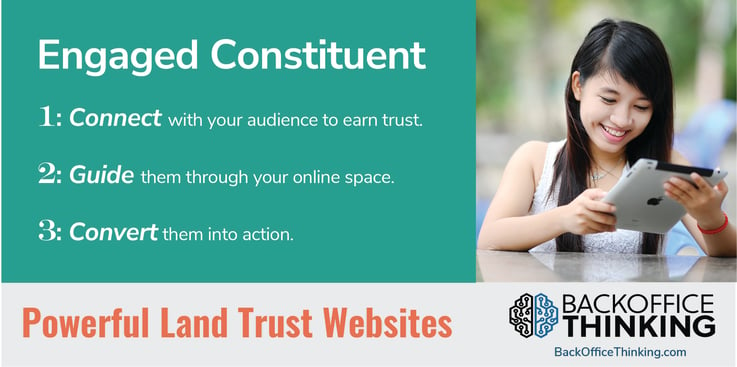 Follow our resources below to better understand your unique audience and lead them on a journey through your website. We'll also share our process of designing a website, which we encourage you to use with your land trust.
Connect
Breaking the "Brochureware" Mindset - Learn one mindset hack that will get you thinking in new ways about website engagement. See how a land trust added value to its site by embedding All Trails maps. Because they quickly find something useful, visitors continue to return over and over again.
Guide
Developing Your Interface - Discover how your brand, message, story and goals inform the interface with your visitors.

Design Your Website: Bringing it All Together - Discover the two elements of design that will help you guide visitors through your website.
Backpacking through a Website: A Simple Guide - Create a clear journey to move visitors through your website will engage land owners, potential land donors and volunteers.
Convert
Engaging Nonprofit Websites That Inspire Action - Discover the two key pieces of a website that will keep visitors engaged and inspire them to take action.
Measure, Optimize, and Refactor - Explore how to increase donations and/or sign-ups over time.
Some of the blog posts above include samples with connect, guide, and/or convert on websites we've designed for nonprofit clients.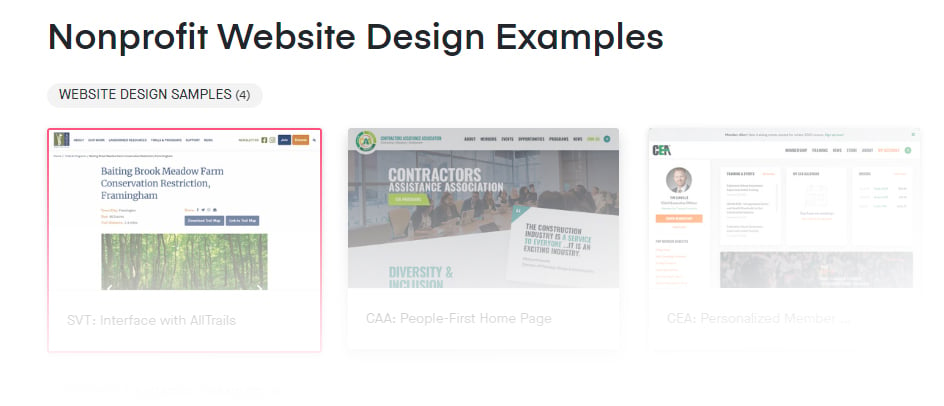 Create a Website That Connects, Guides And Drives Action
In a recent study, 84% of respondents say that
the experience a company provides is as important as its services

.
That means your website's functionality directly impacts how someone views your organization. Without a website built around the needs of your audience, you could be turning away new members, donors, sponsors, or volunteers.
Download our eBook showing how to use this information to create a digital experience that will drive more donations and engagement.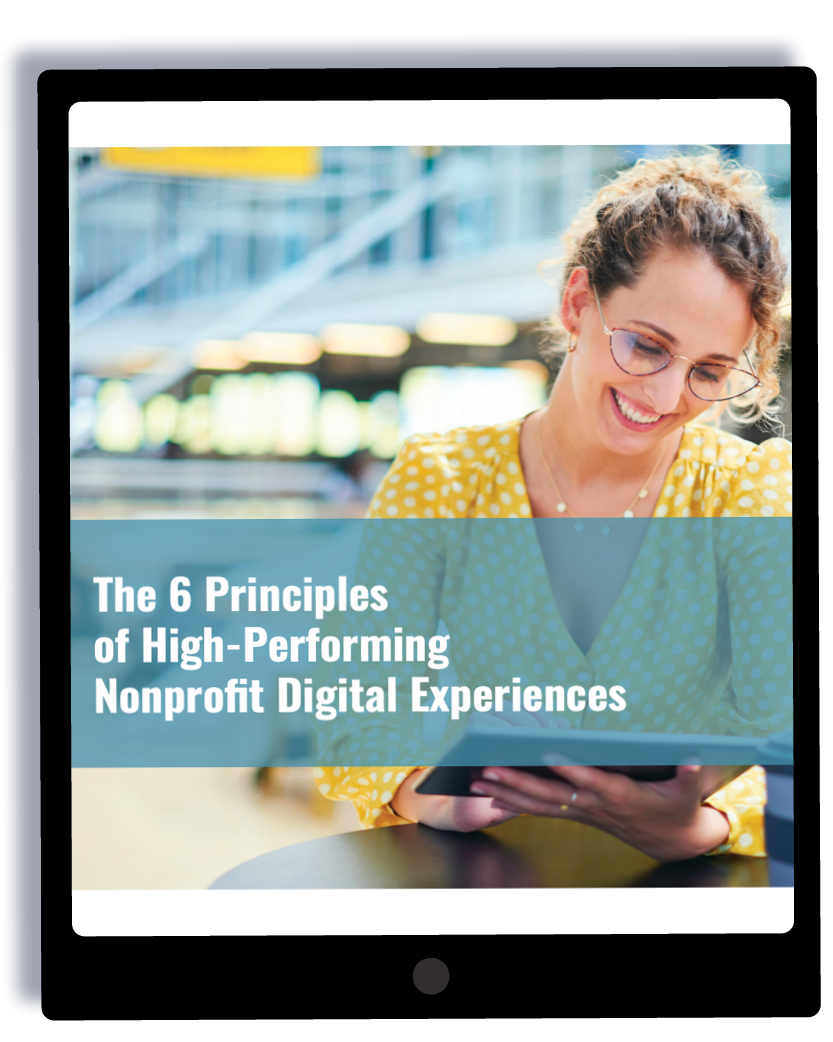 If you're ready to upgrade your digital presence, our eBook, "The 6 Principles of High-Performing Nonprofit Digital Experiences," will help you get started.
We outline the steps to:
Make your website useful for your audience
Deliver content and actions with a purpose
Create a digital experience that grows with your organization
Looking for Expert Advice?
BackOffice Thinking has a team of experts who specialize in websites specifically for nonprofits. We understand your unique needs and can help you through any stage of a website project. Let us help you improve your digital experience and drive better member engagement.